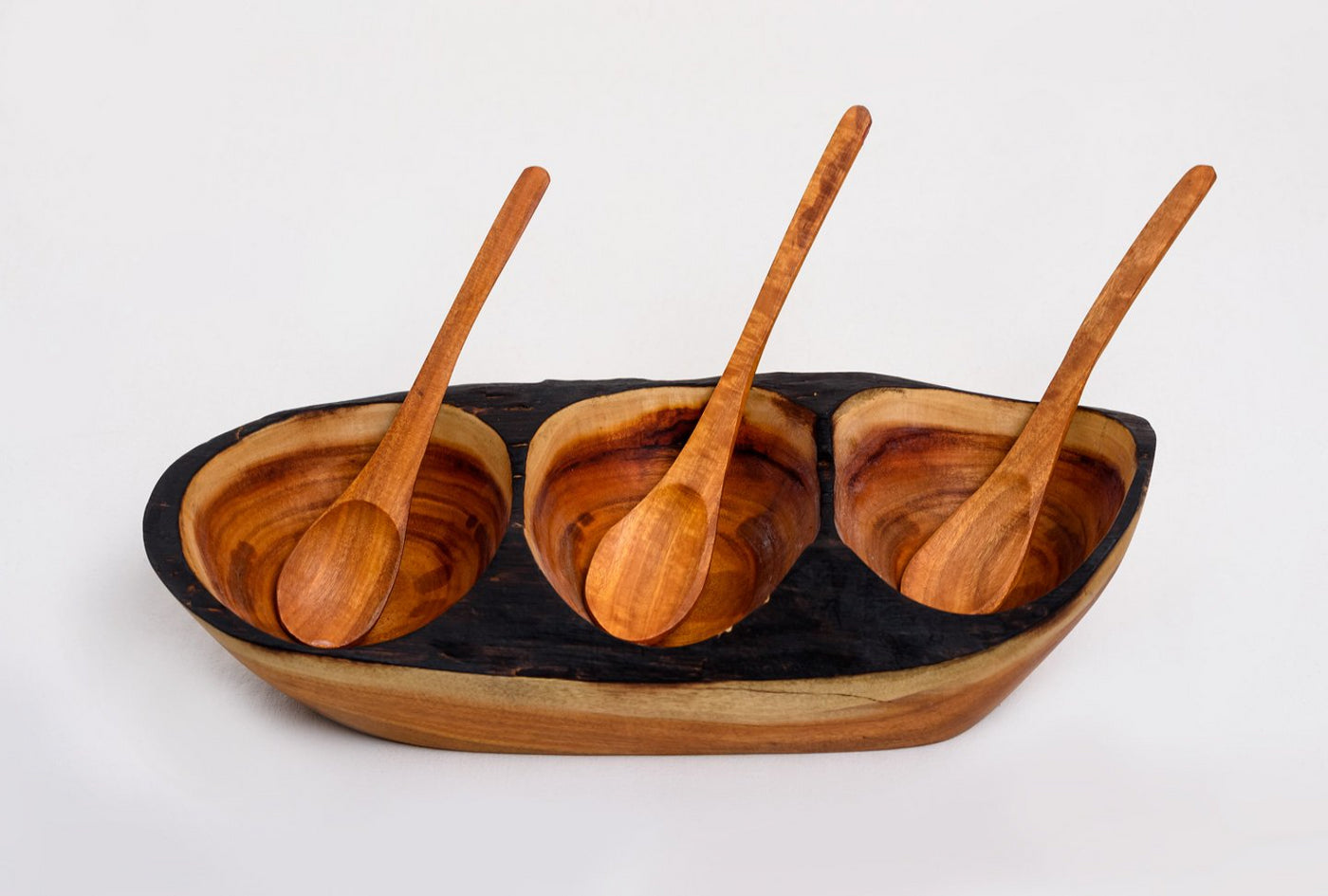 Handcrafted by artisans in Nicaragua
Wooden 3-Section Dip Bowl
$89.00 USD $89.00 USD
Overview
The perfect dinner starts with a set table. Add this serveware piece to everyday entertaining.
Made to complement both casual and formal décor.
Crafted in natural, solid Chocoabo wood (Caesalpinia Violacea) by skilled artisans.
Each piece is unique and features its natural grain.  No two are exactly alike.
Sizes and weight will vary in every piece.
Polished with olive oil.
Safe to use for preparing or serving food.
3 mini serve spoons included.
Imported.
Learn more about our 
Care Instructions
, 
Shipping, Return and Privacy Policy
.
Estimated dimensions
Overall: 9" wide x 2.5" high.
Spoons: 4.5" wide.
Weight: 1.25 pounds.
Shipping
Free shipping within the U.S. 

Estimated delivery time to U.S. and Canada: 3-7 business days.
Estimated delivery time to the rest of the world:  11-13 business days.
Related products